Where can you find a reliable Spanish document translation service?
(Last Updated On: April 4, 2019)
Where Can You Find a Reliable Spanish Document Translation Service?
Spanish is considered to be the second most spoken language in the world, and the total of native Spanish speakers considers for approximately 6% of the world's population. If you want to start a successful global brand, a Spanish document translation service is a fundamental part of that process. Due to the importance of this language worldwide, there are several reasons to get a reliable translation service whether it is for business, legal or medical reasons. Important documentation that needs translating into Spanish requires professional Spanish translation services. For companies or individuals, there is an element of risk in assigning a significant translation to an unprofessional individual, even if they have good control of the native language. This makes Spanish document translation services along with many other languages an excellent opportunity for language translators. The importance of hiring the services of professional translators is essential, but the question is where to find reliable services.
FYI, there are several online translation agencies and tools are available over the internet, you need to Google it.
Spanish Document Translation Services
If you need reliable translation services that are both outstanding and inexpensive, WAPA Translations can help you. It is one of the best translation agencies with thousands of certified linguists connected through a network and provide accurate and reliable translations on time and well under budget.
We hire translation specialists with an educational degree in linguistics and with experience in translation work with a specialization in a specific field. It is fully certified and will give you the highest quality certified translations with standards of quality and precision kept in mind.
Translation services we provide are as follows:
• Document translation
• Medical & pharmacy records translation
• Comprehensive legal paperwork
• Business documents
• Academic translations
• Immigration document translation
• Financial documents
• Technical manuals and reports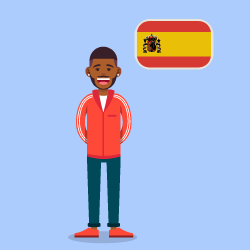 Why Choose Our Translation Services?
1. Each Spanish translation performs under three steps: translation, editing and proof-reading.
2. Spanish translators work with translation programs which make specific, reliable terminology.
3. Data security, storage, and confidentiality are our responsibilities. Server storage for completed Spanish translations. If you lose your Spanish translation, we will find it in our electronic archives.
4. Skilled, experienced and service-oriented project managers who all the time improve their qualifications in Spanish project management.
5. We work worldwide and have years of international work experience since we have our customers and Spanish translators in all continents.
6. Additional services: layout design for Spanish translations, preprint preparation. When handing in the copy for Spanish translation, you may choose to receive the layout ready to print.
WAPA Translations is a professional translation agency that offers high-quality translation services at affordable rates. Taking benefit of our Spanish translation services is very easy. Our online form needs only a few fundamental pieces of information, though you may want to catch a few minutes to include some notes about the project. It will help our project manager get a clear picture of the size and character of your Spanish document translation project.
About Author