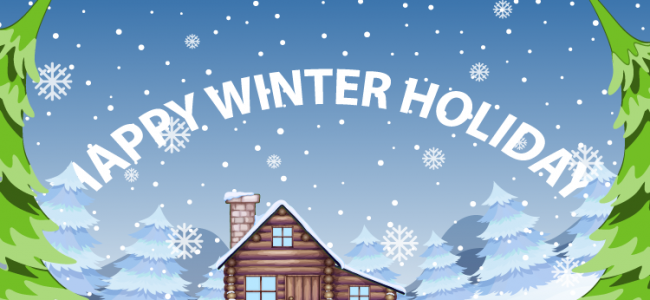 Happy Winter Holidays from WAPA Translations team!
(Last Updated On: December 19, 2018)
Happy winter holidays for 2018: are you ready to celebrate?
Do you like the winter holidays? If your answer is yes, then you're in for a lot of fun. Millions of people enjoy the winter holidays for different reasons. Some enjoy them because there is no school or any work that needs to be done, and as a bonus you can spend time with your family and friends. This sounds like a great recipe for happy winter holidays!
First of all, you have no stress. You can spend your holidays by playing video games, watching movies and sports. The winter holidays have just started, and there are lots to do. Some of you may have planned something as epic as a mid-year break exploring any place or how to get your snorkel on. Are you ready for the coming year? WAPA Translations has many surprises in store for the coming year!
Happy winter holidays 2018 from WAPA team!
Happy winter holidays! Are you excited for 2019?
As crazy as the time heading up to winter break is, it's simple to let the break move away without having the fun and achieving the not so fun things that you'd planned. While you're on break, it's easy to get into a slow mode where you sit around doing nothing with your days, letting them suit into one long uninterrupted nap fest.
We get to enjoy the winter season by playing in the snow also, making a snowman, making snow angels. Another great thing about this season is that we can enjoy hot chocolate and eat marshmallows
We as human beings need light.  Our spirits need to be uplifted and refreshed. Celebrations and festivals help to revive and restore us from the daily difficulties of living. We especially need this close relationship to the light in the heart of winter's darkened time.
WAPA team wishes you happy winter holidays! In 2019 we have many surprises for you!
Like elsewhere in the world the main center of the winter holidays is around Christmas and the New Year, although traditional customs vary. Also, there is a rich variety of traditional holidays in December and January. This is because the winter holidays offer a break from the hard day-to-day work of life. It is a time for rest, partying and preparing for the prosperity of the New Year. Traditional winter celebrations, rooted deep in traditions are still celebrated in many rural areas with regional variations. Most relate to preparations and superstitions for the New Year.
As we celebrate this winter season of celebrations, WAPA Translations would like you to know how grateful we are to be associated with all our old and new clients. Thank you for putting your trust in us and giving us an opportunity to provide you with our high-quality translation services at affordable prices. Wish you all happy winter holidays and we look forward to meeting you in the following year!.
About Author